Competitive Wildrose Programs
Wildrose Program Information
---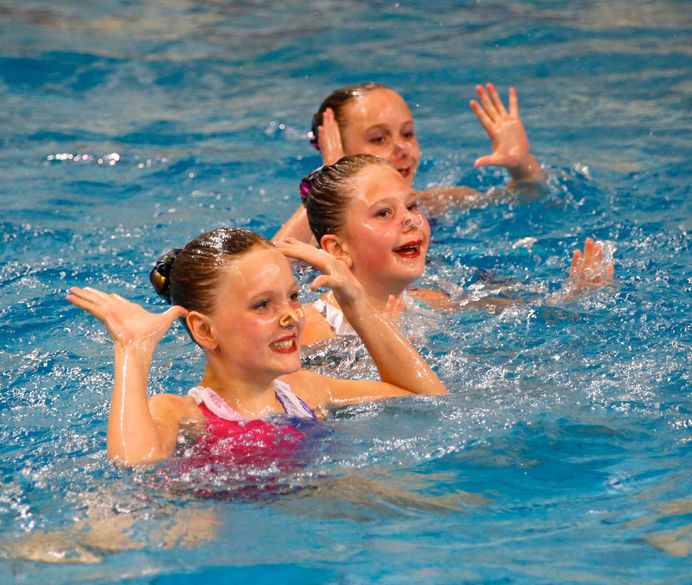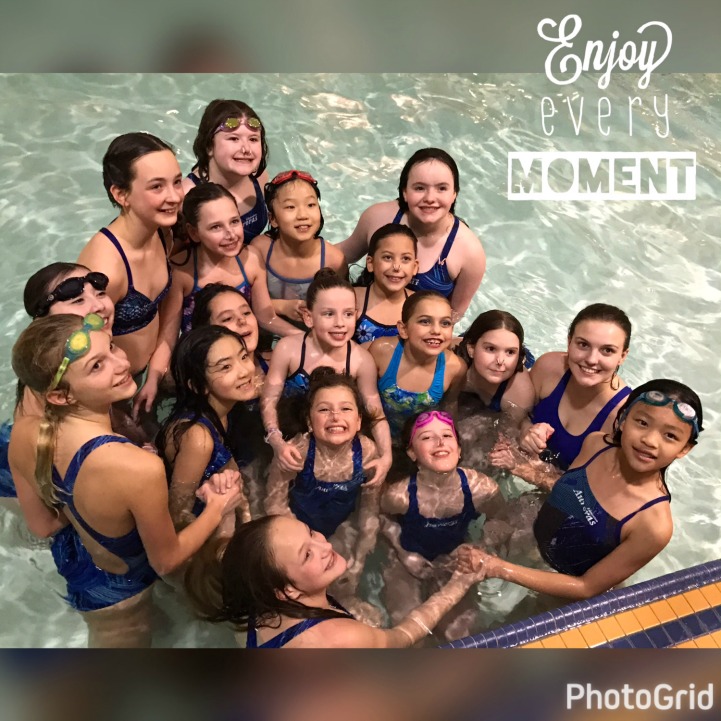 Aurora Wildrose Competitive teams are organized by skill level, age, and commitment. Teams compete a team routine and figures skills at competitions within the Province. The Edmonton Auroras offer the choice of training two, three, or four times per week; choose the program that fits best for you! Because of the technical skills they learn, participants must commit to the minimum training program as per the chart below.
Twice Per Week (WR2x = 5 hours) Birth years 2010-2011
Three Times Per Week (WR3x = 8.5 hours) Birth Years 2008-2011
Four Times Per Week (WR4x = 12.5 hours) Birth Years 2005-2011
Monday
Kinsmen 4:00-6:30pm
Kinsmen 4:00-6:30pm
Tuesday
Wednesday
Kinsmen 4:30-6:30pm
Kinsmen 4:30-6:30pm
Kinsmen 4:00-7:00pm
Thursday
Kinsmen 4:00-7:00pm
Friday
Saturday
Kinsmen 8:00-11:00am
Kinsmen 7:00-11:00am
Kinsmen 7:00-11:00am
Sunday
Events

October 25-28 Optional Water Beauties Performance Camp in Las Vegas

November 23 Capital Region Meet in Edmonton

December 7 or 8: Alberta Winter Games Trials Birth years 2005-2009

December 20 - January 5 Winter Holidays

January 31 - February 2 Wildrose Competition in Calgary

February 14-17 Alberta Winter Games, Airdrie (WR4x only TBD)

February 27 - March 1 Wildrose Qualifier in Edmonton

April 17-19 Wildrose Classic in Lethbridge

Water shows occur in December and April 25 during Saturday practice. Dates are TBD

*Because Synchro is a team sport, swimmers are required to attend all events and may not miss practice 2 weeks prior to an event
By Clicking on the link below, you will be routed to the Ramp Interactive Registrations Website.
www.rampregistration.com/login.
Please note the following when registering your daughter(s):
- Registration on Team Unify is no longer available
- All members will be required to set up an account with RAMP, which you will use to register, pay and view your account invoices
- If you already use the RAMP interface (perhaps through another sport) you will be expanding your profile when you log in, but you do not need to create a new account
- At the time of registration you will need to choose the program you wish to register your daughter in. For example, Wildrose 4x week, National Stream 13-15, etc.
- Your credit card will be charged $125 (Provincial Stream) or $225 (National Stream) plus $2. The $125 or $225 pays for the registration with Synchro Alberta, and the $2.00 is for the inital charge (just the way the system is set up) for the Bingo and meet fees that we all pay come the fall. The $2 will go towards your monthly charge for bingo and meet fees
- Any credits (for example bingo credits) or money owing on your account today with Team Unify will transfer over once you have registered on the RAMP site. I cannot do it in advance-sorry!
You are required to have a Respect in Sport for Parents certificate number. If you haven't taken the course yet, click HERE